Passion Team
General Management Team
They make silent sacrifice in KETOP, and provide help and service for our employees. They are so ordinary like a beam of light or a wisp of breeze, but as indispensable as we need air to breath.
Customer Service Team

They are smiling angels of KETOP, and with their extreme sincerity, patience and meticulous perfection, they are interpreting the "Smile and Speed" service concept of KETOP.

Electric Testing Team

They infect clients with passion and irrigate their remarkable results with sweat. On the testing field of smart electrical apparatus, they are absolutely an all-star team.

EMC Testing Team
It is a model team in KETOP, behind their dedication of no regrets, it is their superb skill for assisting customers to enhance their level of electromagnetic compatibility design.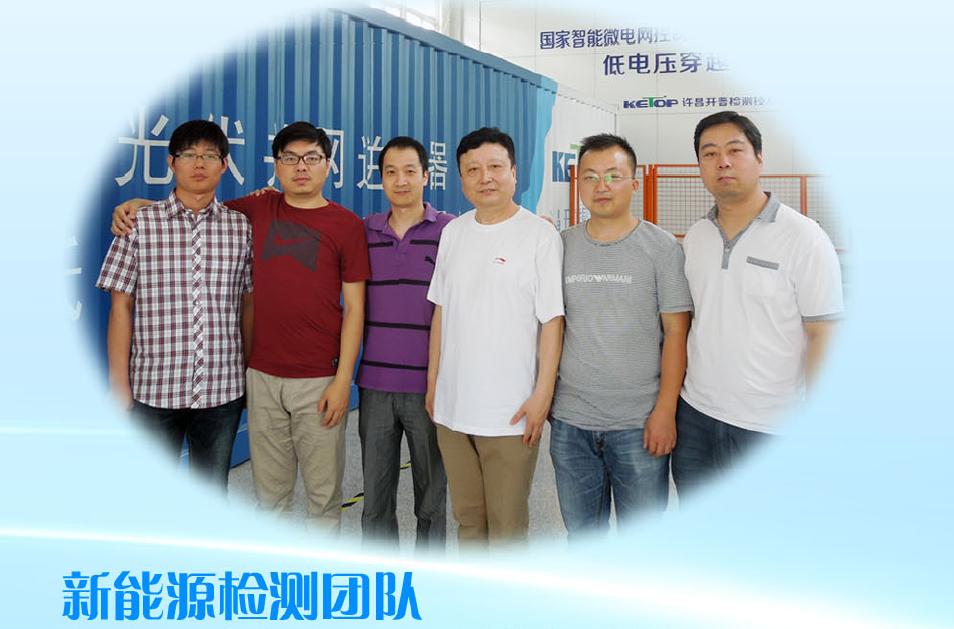 New Energy Testing Team

They are rising stars in KETOP. They take the lead in the testing field of wind power and solar photovoltaic products relying on excellent test technology.

Automation system and Communication Testing Team

With unlimited passion and vitality, they are standing on the stage of smart grid, and pioneering in the field of China's communication protocol testing with keen determination.

Power System Simulation Testing Team

By unity, hard work and innovation, they are standing on the forefront of China's experimental study on UHV works, and escorting the construction of "Robust Smart Grid".