Team leaders
l Zhiqing Yao
Chairman of the board, Ph.D.
"Central Plains Scholar", Professor level senior engineer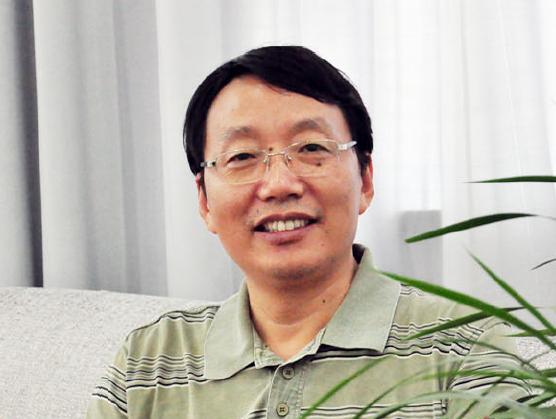 National Award for Science and Technology Progress First-prize winner
The Governmental Special Allowance of the State Council winner
National outstanding scientific and technical workers
Henan province the most prestigious science and technology contribution award winner
Director of National Standardization Technical Committee for Measuring Relays and Protection Equipment
Director of Electric Power System Control and Protection committee of China Electro-technical Society
Vice chairman of China Electrical Equipment Industrial Association Branch of Relay Protection and Automation Equipment
Team Business Card
He is a knowledgeable scholar, who is also a wise and steady manager. He created the forge ahead spirit of KETOP through his sharp business mind and superb command strategy. KETOP realized a massive boost on the team cohesion and customers' satisfaction under the guidance of Yao. In the new era of vigorous development in smart grid he will lead KETOP forge ahead continuously!
l Yaping Li
The General Manager
Ph.D., Professor level senior engineer
Chairman of IEC/TC95 Technology Committee
The International Electro-technical Commission, "Thomas Edison 2012" award winner
Member of the 12th National People's Congress
China standardization expert
The first China Quality Advanced Workers
Top ten quality characters in China
Henan province outstanding talents on scientific and technological innovation
Team Business Card
In more than ten years, a remarkable professional testing team has gradually become well-established under her leadership; it keeps on advancing towards the international standardization stage, heading the standardization of China's relay protection industry, serving thousands of customers, and expanding the business to new fields of science and technology. The team under her leadership is united like a fortress and invincible wherever it reaches.
l Quanxi Li
Senior engineer
Standardization expert of the power system industry
Team Business Card
The most experienced technical team is the perfect product he created through efforts for twenty years. The pragmatic, rigorous and innovative spirit is the core DNA of this model team. They have witnessed China's technical development in the field of relay protection, and have made all efforts to promote this great progress. In the face of challenges, they are strong and never retreat.
l Wei Wang
Senior engineer
Expert of Power System Dynamic Simulation
Team Business Card
He takes care of every single thing to set an example personally, and leads the team to stride forward persistently. They always study other people and find out what else are needed; and always ask themselves and find out what else they can do. They are interpreting the essence of power system simulation with their patience, sincerity and persistence. In the spring for construction of China's smart grid, they are creating more and more dazzling simulation miracles.
l Chun He
Senior engineer
IEC SMB SG3 Senior expert of the Smart Grid Strategy Expert Group
CIGRE Chinese expert group member
IEEE member
Team Business Card
A passionate leader followed by a young and capable team. As the forerunners in the field of communication protocol testing in China, they dare to carry heavy burdens, and have grown to be capable of showing their strength on the world level IEC61850 technical stage. Their oath is to make innovative breakthroughs by hard skills.
l Xia Song
Customer service specialist
Team Business Card
Her team enjoys a good reputation as "smiling angels", they are women soldiers with both beauty and wisdom. Their sincere and ingenious ideas make customer services vivid and deeply rooted in the hearts of the people. Greetings of 52 mails every year, one telephone return visit every month and countless smile receptions every day, all of which are their dedication of the beautiful mind.